Spectra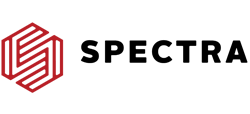 Silverstein Eye Centers Arena, is a multi-purpose, state-of-the-art arena located off of I-70 just 25 from downtown Kansas City and 4 exits East of the Truman Sports Complex and Arrowhead Stadium. The $68 million dollar Global Spectrum managed arena features 5,800 fixed seats and 2,200 parking spaces and first class amenities. Since opening in November 2009, the facility has hosted a variety of events including concerts, theatrical tours and sporting events. The building is home to two professional sporting franchises including the Missouri Mavericks of the ECHL and Missouri Comets of the MASL. Additionally, the complex also manages the Centerpoint Community Ice dedicated to year-round ice sports and recreation.
Spectra Venue Management, our venue management company, manages more than 125 arenas, stadiums, convention centers, and performing arts centers throughout the world. Nearly 23 million people attend more than 15,000 events annually in Global Spectrum-managed arenas.
Spectra Food & Hospitiality, our food services company, operates at over 140 venues. Spectra Food & Hospitality provides exceptional food, beverage, merchandise and hospitality management services to public assembly facilities. Spectra Food & Hospitality's Everything's Fresh TM philosophy delivers fresh menus, fresh management and fresh ideas.