Adult - Learn to Play Hockey
NEXT ADULT SKILLS CLINIC TBD!
CLINIC WILL CATER TO BEGINNER AND 'D' LEAGUE LEVEL PLAYERS BUT OPEN TO ALL ADULTS.
Come learn the game of hockey from professional instructors. We pride ourselves in our knowledge of teaching hockey fundamentals. We will work with each participant on a personal level to insure that we are teaching them the proper skills. We will take the time to teach each individual at their own pace so that they can properly develop and improve upon their skills. Each practice plan is designed by Certified USA Hockey Coaches who are dedicated to the success of player development. Contact
Brandon Schultz
for more information
CLINIC FEATURES: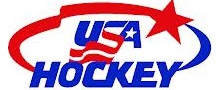 Improve Your Skating Speed And Stride
Increase Your Shot Accuracy And Velocity
Enhance Your Puck Control And Handling
Give and Receive Precise Passes
Team Concepts
Power Skating
Positioning
Clinics will also cover a combination of Defensive Zone Coverage, Neutral Zone Positioning, Transition Play, Offensive Zone Skills and Attacking Strategies.