Ice Hockey
Since 2009, the Centerpoint Community Ice Rink continues to be the area leader in Hockey development and youth hockey. The management team, the highly qualified USA Hockey coaches and the Missouri Mavericks are all dedicated to providing the best hockey experience for your children. We offer a wide variety of programs for beginner to advanced hockey players. Whether just starting out or a seasoned veteran, the Centerpoint Community Ice Rink is your one stop shop for all your hockey needs. Contact Brandon Schultz for all Hockey Inquiries
INTERESTED IN PLAYING YOUTH HOCKEY FOR THE JR MAVS YOUTH HOCKEY ORGANIZATION? Contact
Brandon Schultz
for all hockey inquiries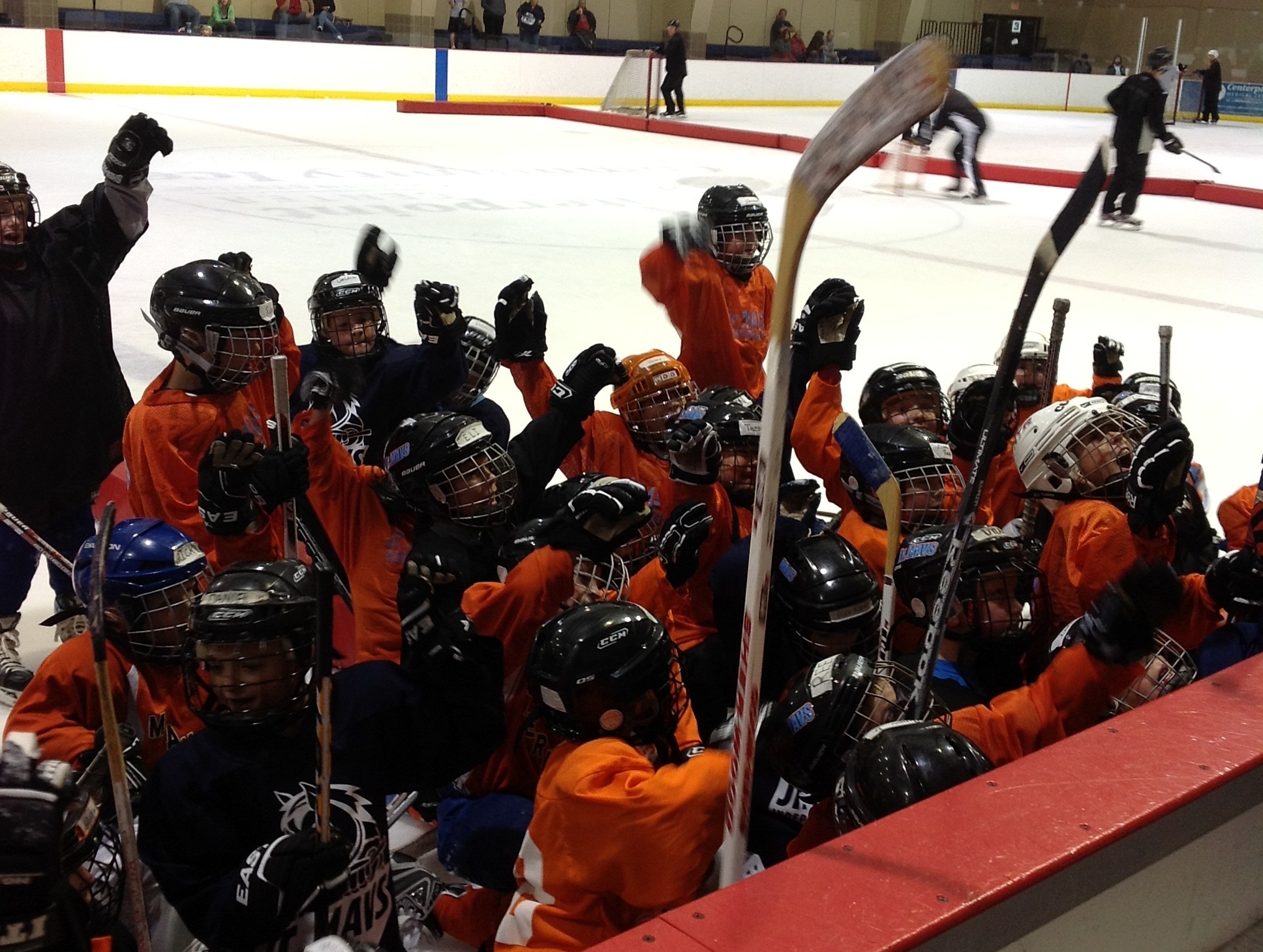 COME LEARN THE GAME OF HOCKEY:
LEARN TO PLAY HOCKEY
-
The KC Jr. Mavs Learn To Play Hockey program is designed for any individual looking to learn how to play the worlds fastest team sport. The best part is that there is no experience required.
The program incorporates 3 different levels and will place kids accordingly based on age, skill and background. This program will have a strong focus on the skating techniques necessary to play the game of hockey but will also include proper puck handling, shooting and passing techniques, stressing proper body positioning and balance.
Participants will develop their skills through both group and individual instruction and will naturally progress through the program until they are ready to join a youth hockey team.
Each session is 50 minutes long and available to all ages.
Don't miss out on the fun…
LEARN TO SKATE

-
Classes Group lessons are available for all ages and abilities- no experience required! The Centerpoint Community Ice offers both weekday and weekend group lesson times. Lessons are scheduled around public skate times so that participants can stay and practice their skills. Classes include skate rental on the day of class and well as unlimited public session admissions for the skaters enrolled in classes! Contact the Skating Director,
Tatum Neustadt
at 816-442-6128 or visit our learn to skate page for class times, prices, and helpful information for skaters and parents!
Its one thing to know how and another thing to know why. The Adult Skills Clinic is designed for beginner adults who are looking for proper hockey instruction. Its also catered to current adult league players looking to get an edge on the competition or anyone looking for a good workout. Visit the Adult Skill page for dates and times of our next clinic
Our Adult Hockey League is the largest league in the Kansas City Metro Area! We offer a variety of divisions from advanced level players to beginner.
Open Ice time for pick up games and/or practice ice. For more information click the link