Private Lessons
Benefits of Private Lessons
In addition to Learn to Skate group classes, Centerpoint Community Ice offers private lessons to skaters of all ages and skating abilities. Taking private lessons from one of our skilled professionals allows you to improve your own skills faster and at your own rate of learning while preparing you to pass a new test level or compete. Hockey, speed or recreational skaters may also benefit from individual training to find and troubleshoot select skating problems throughout their career.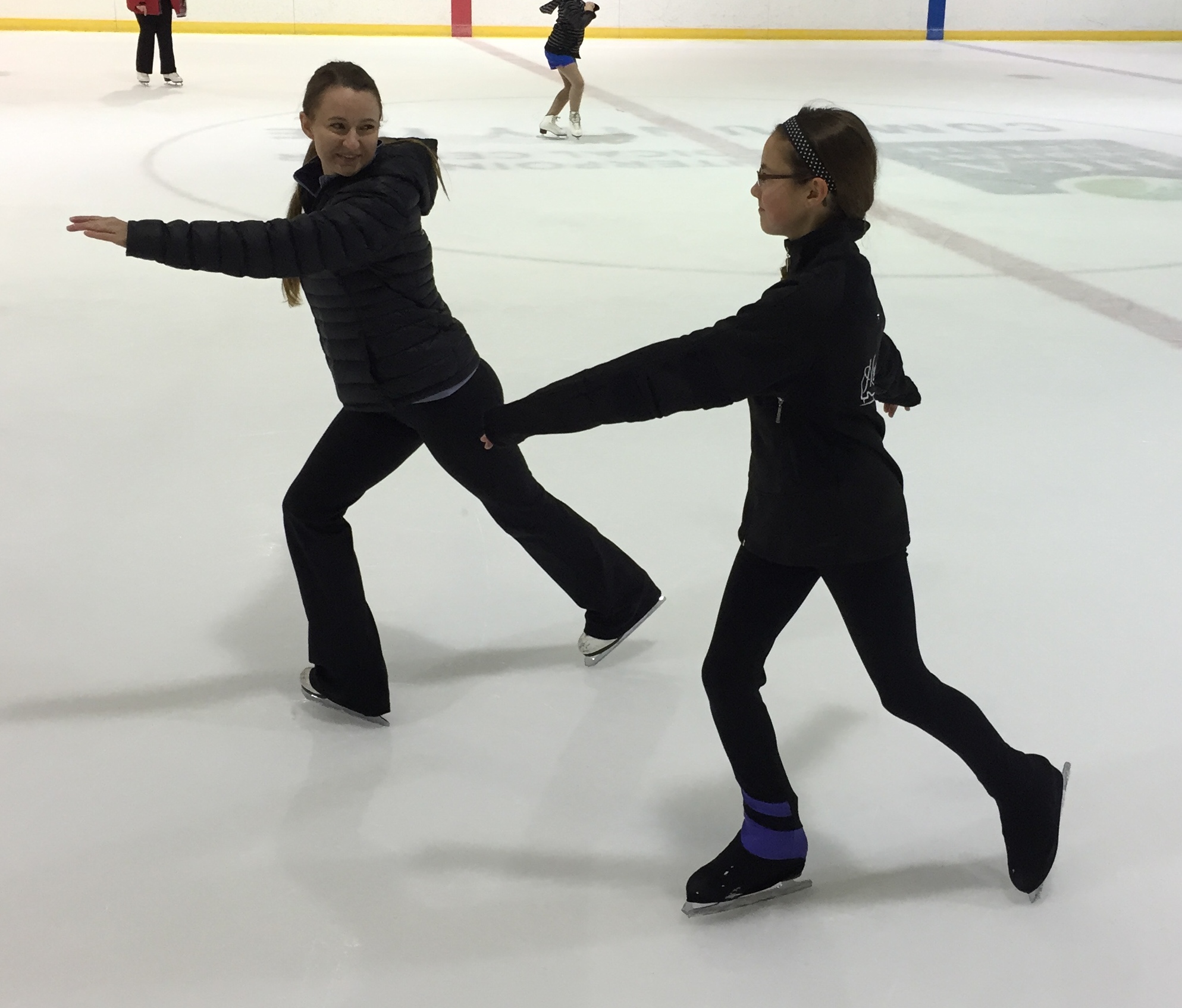 Try a Booster Lesson
Booster Lessons are for students currently enrolled in our Learn to Skate program - they are only $20/30 minutes and may be purchased in the Pro Shop. This is a great opportunity to work on difficult skills to help pass a class level, master the basics, and receive one-on-one instruction! Booster Lessons may be taken a total of two times. Afterwards, skaters are encouraged to continue to take supplemental private lessons as desired. Standard coaching and ice fees will apply and are to be paid directly to the coach and rink respectively. Lessons need to be completed on a public session, or for an additional $5, you can take your lesson on a freestyle
Selecting the Right Coach
Before you can find a great coach for your child, you have to determine what makes your child tick. While a coach might have performed miracles with other skaters, your child might not respond to his or her coaching style. Think about the types of people who work well with your child and the ways in which he or she is best motivated. Does the child have any favorite teachers? And if so, why is that teacher a favorite? Are there certain adult family members with whom the child interacts particularly well? Does he or she feel more comfortable with older or younger adults, males or females?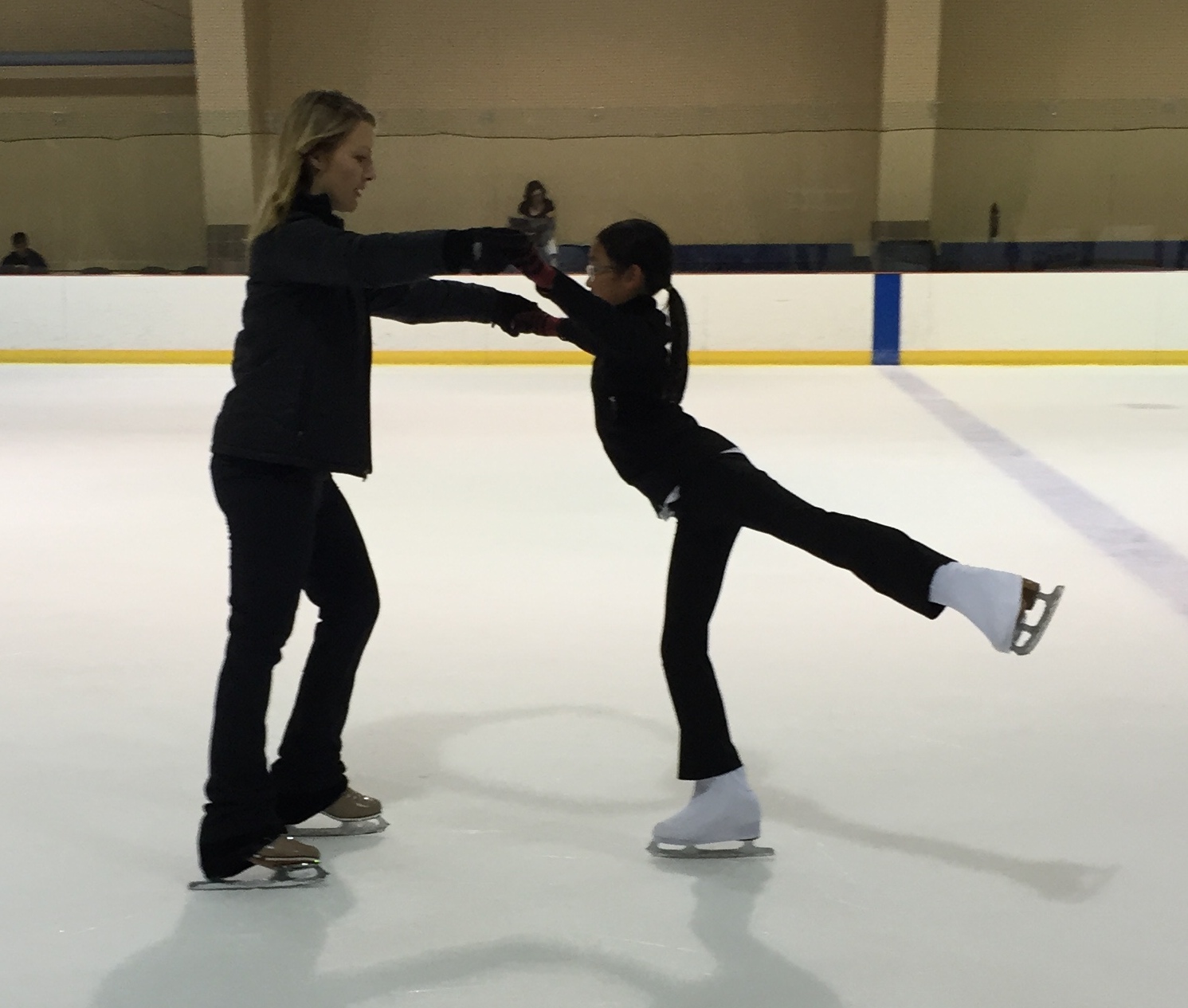 Not all athletes respond the same to all types of coaches. Some need disciplinarians, while others might respond better to coaches who are very reserved. Determining your child's unique predispositions will go a long way toward choosing a coach who is a good fit. Once you have identified what type of coach would work best with your child, spend time watching a variety of coaches work with other students. Are the coaches positive and encouraging? Are they professional? Are they punctual and do they come to their lessons prepared?
Setting Up Lessons
All of our staff instructors set their own schedules for private lessons. Lessons are booked and payment is made directly to the individual coach. Skaters must pay the rink for their ice time, and lessons may be given on public sessions (free for skaters enrolled in Learn to Skate classes!) or on freestyle sessions. Skate rental is not included in the price of a private lesson and must be paid to the rink. Private lessons are generally given in 30-minute increments and range from $20-36 per half hour depending on the instructor.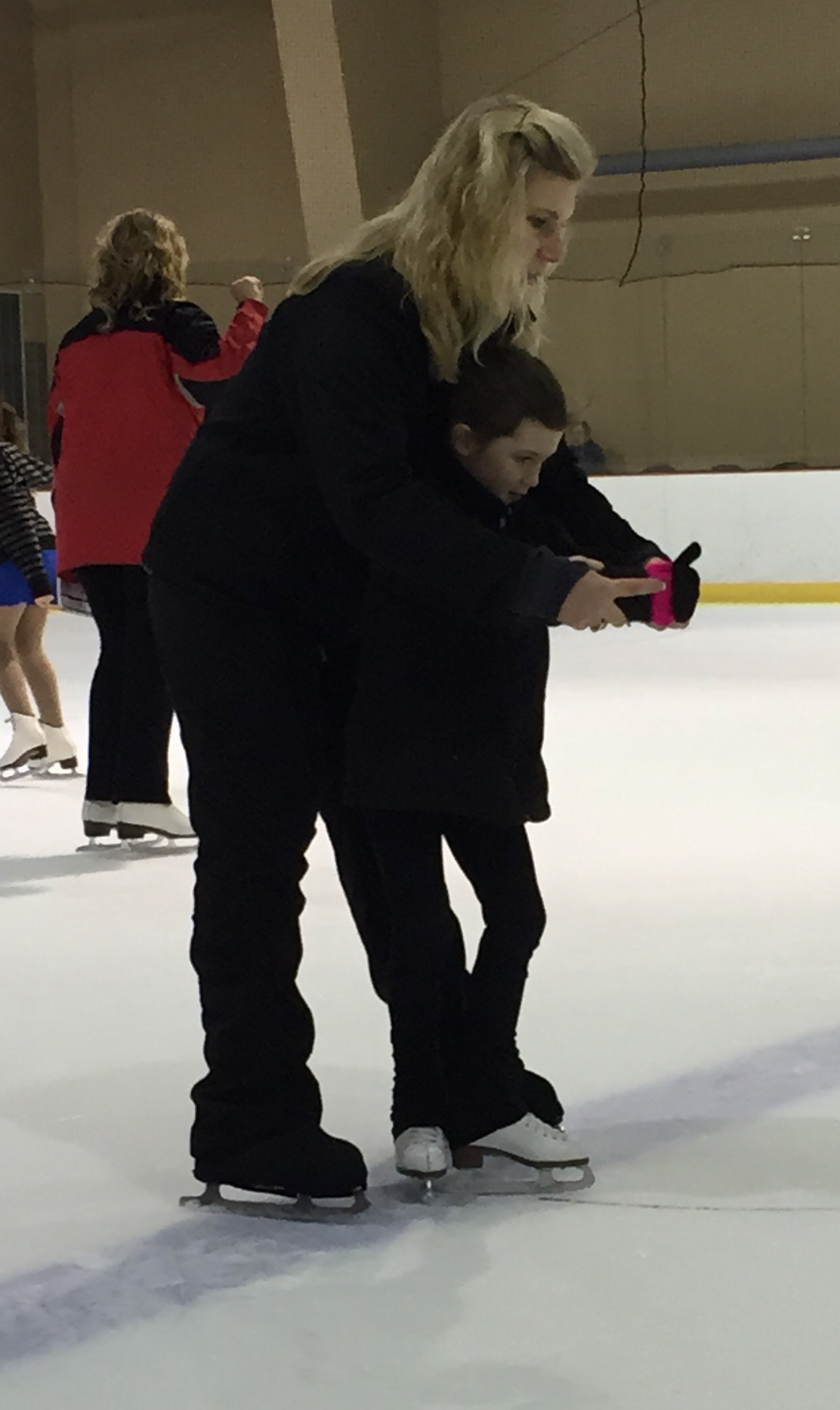 Cancellations happen from time to time when private lessons are scheduled. It is understood that life happens, however, instructors do require at least a 24-hour cancellation for all private lessons or the lesson needs to be paid for even though it did not occur. Please remember, instructors plan their days too, and must also commute to the rink and pay for ice time. Respecting this need for a notice allows the opportunity to rebook the vacated time slot. Thank you for understanding and always being on time!
Certified Coaching Staff
All coaches available for private lessons hold liability insurance and hold membership with United States Figure Skating (USFS), the Professional Skaters Association (PSA), and are compliant with all Continuing Education Requirements set forth by USFS. PSA is an organization dedicated to the education, training, and accreditation of figure skating and hockey coaches worldwide. PSA also offers an official rating system, for coaches who want to validate their skating skill and teaching experience. Coaches qualify by proving their skating knowledge through both a written and oral exam for each level (Registered, Certified, Senior, and Master) in a discipline of their choice and maintain their rating by contiuing their education. Coaches are also trained in SafeSport, a mission to create awareness about misconduct in sport, promote open dialogue, and provide training and resources.
---
Private Lesson Instructors
Please contact the rink directly for more information about setting up a lesson with an instructor. Staff coaches available for private lessons that hold private liability insurance are listed below. If you already know the instructor you would like lessons with, you may contact them directly at the rink, or have the director reach out to them. Any group class instructor is available to teach booster lessons.
Tatum Neustadt $60/hr
Learn to Skate Director

PSA Member

CER B

Heartland FSC Member

US Adult National Competitor

PSA Ratings: Certified Group Instructor, Registered Moves in the Field
Debbie Cole-Gerber $52/hr
PSA Ratings: Senior Moves, Certified Free Skate, Senior Group

PSA Member

USFS Gold Medalist - Freestyle, Figures

CER A

Heartland FSC Associate Member
Gabriella Horn $50/hr
Learn to Skate Director

PSA Member

Learn to Skate Certified
Specializes in off ice training
Grant Huang $76/hr
PSA Ratings: Master Group, Master Moves, Senior Free Skate, Senior Choreography

PSA Member

USFS Gold Medalist - Freestyle, Moves

2011 Adult National Junior/Senior Masters Champion

CER A
Carrie Greene $76/hr
PSA Ratings: Master Group, Senior Moves, Certified Free Skate

PSA Member

CER A
Dixie Knudson $60/hr
PSA Member

USFS Gold Medalist - Freestyle, Moves, Dance, Solo Dance

US Adult National Competitor

CER B

Heartland FSC Member
Jackie Schmidt $40/hr
PSA Member

Heartland FSC Member
Jenny Schultz $60/hr
PSA Ratings: Registered Group

PSA Member

USFS Silver Medalist - Moves

CER B

Heartland FSC Associate Member
Patience Lindhardt $40/hr
PSA Member

USFS Gold Medalist - Moves

Heartland FSC Member
Jessica Kukal $60/hr
Team Amore' Synchronized Skating Assistant Director

PSA Member

CER B

Heartland FSC Associate Member
Anna Schaeffer $60/hr
Team Amore' Synchronized Skating Director and Coach

PSA Member

USFS Gold Medalist - Moves

Heartland FSC Member

CER B, C